Here are Money Making Apps to add a little jingle to your pocket.Do you need some extra cash but don't have time or the ability to get a part-time job? If this rings true for you, consider using one of many money-making apps to add extra cushion to your wallet.
There are tons of money-making apps out there that allow you to work online — more than you'd expect.
You can get paid directly through PayPal, receive free gift cards to your favorite retailers, or get cash back on all your purchases. Companies are eager to get new app users — and they're willing to pay you for it. If you're going to spend hours on your phone each day, it can't hurt to make a little extra money while you're at it.
1. Uber
Driving with Uber remains one of the most popular and lucrative side hustle apps. The Uber app is available 24/7, so you are free to make your own schedule and drive on your own time. Driving during high demand hours can lead to higher earnings and providing great service for your riders is a great way to earn tips.
The application to become a driver is straightforward. Signing up takes just a few minutes, then once you clear the background check (safety screening) you can log into the app and start earning money.
2. DoorDash
Working as a driver for DoorDash entails picking up food from local restaurants and chains and delivering it to customers. DoorDash drivers earn a base pay and also get to keep 100% of their tips.
As a driver, you can earn extra money when DoorDash offers special promotions and challenges. There's also special "Peak Pay," when drivers can get paid more. According to Indeed.com, DoorDash drivers earn around $15 an hour.[1]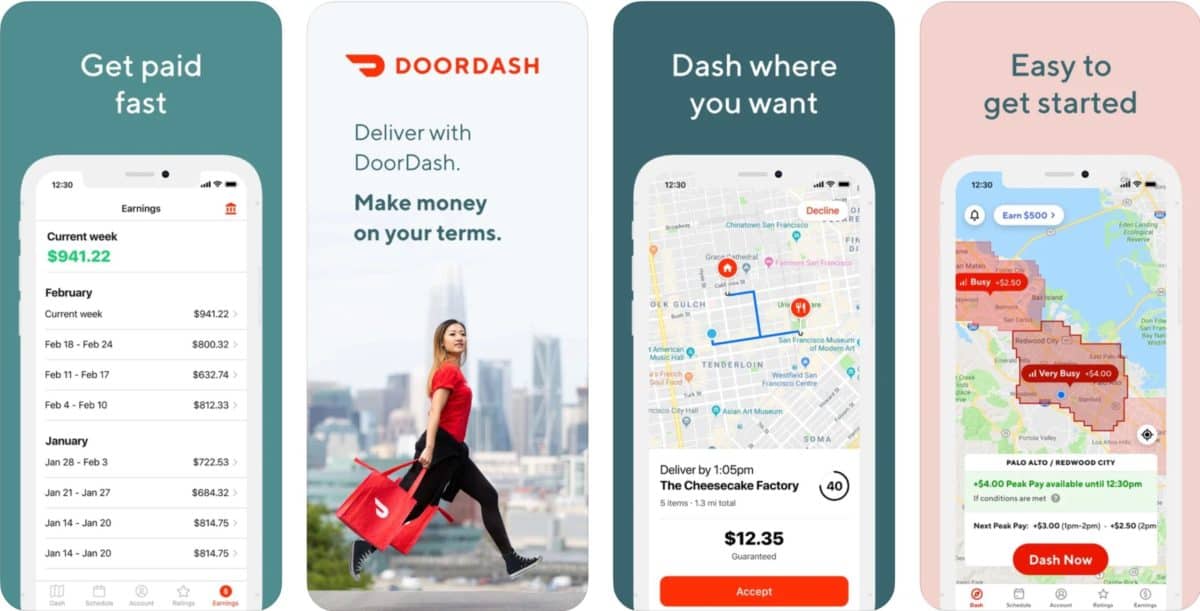 Unlike rideshare companies, you can have any kind of car to deliver for DoorDash. You do need to have a driver's license, a clean driving record, a smartphone, and be at least 18 years old.
In some cities, you're allowed to deliver on a bike, scooter, motorcycle, or even by foot. However, you're responsible for expenses such as gas, parking, and tolls.
3. Decluttr
If you've got piles of used DVDs, CDs, Blu-rays, or video games lying around your house, you can make a few dollars selling them with the Decluttr app. It also accepts electronics like phones, tablets, and game consoles.
You can download the Delucttr app and scan items directly with your phone. It'll give you an instant offer on your item.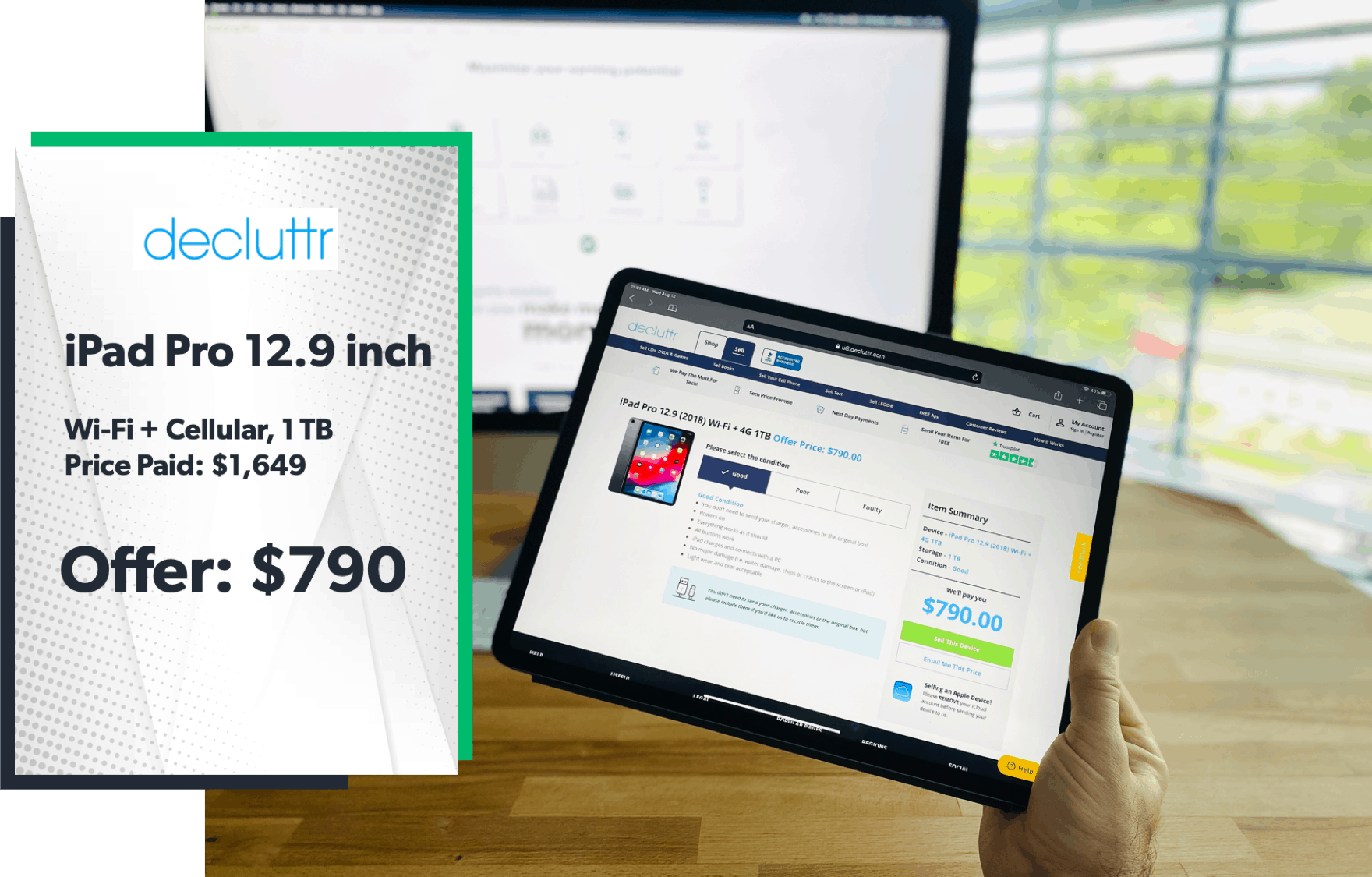 Once you've accepted the offer, you'll print out the pre-paid label and send off your goods. You can drop off the box at a UPS Store, customer center, authorized retail outlet, or with a UPS driver.
4. Swagbucks
One of the best money-making apps out there, Swagbucks quickly stands out because they offer an unlockable $10 bonus for new users.
Swagbucks also allows users to accrue points (SBs) by completing various micro-jobs that they can put towards PayPal cash or free gift cards. Specifically, users can earn points by:
Taking paid surveys
Watching videos or ads
Getting cash back when shopping online
Using the Swagbucks search engine
Playing games
Discovering deals
Referring other people to Swagbucks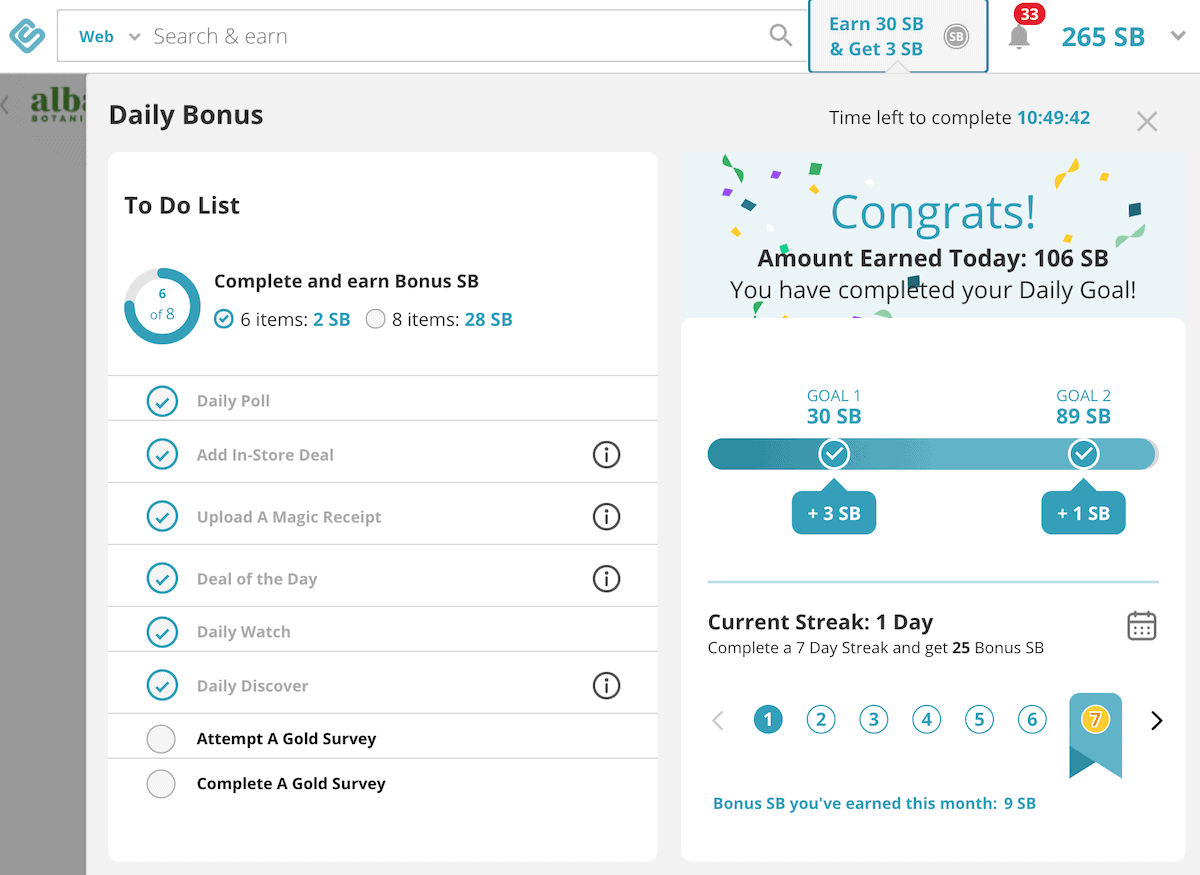 There's no limit to how much you can earn. You're not going to replace your full-time income with it, but if you start using Swagbucks as your web browser, play some games, and take a few surveys, you could potentially boost your income by $25 to $50 each month. Money Making Apps
With an A rating with the Better Business Bureau and over 20 million active members, there's no reason not to try one of the best money-making apps out there.
Related: Swagbucks Review 2022: The Best (and Worst) Features of the Rewards App
5. Turo
If your car spends more time in the driveway than on the road, you might consider renting it out on Turo. Turo is an app where you can list your car for other people to rent. It's an easy way to earn money, especially if you don't need your car on a regular basis.
You can use Turo's "carculator" to see how much you can make using the app. According to its site, a 2016 Toyota Camry in Seattle would earn $244 a month.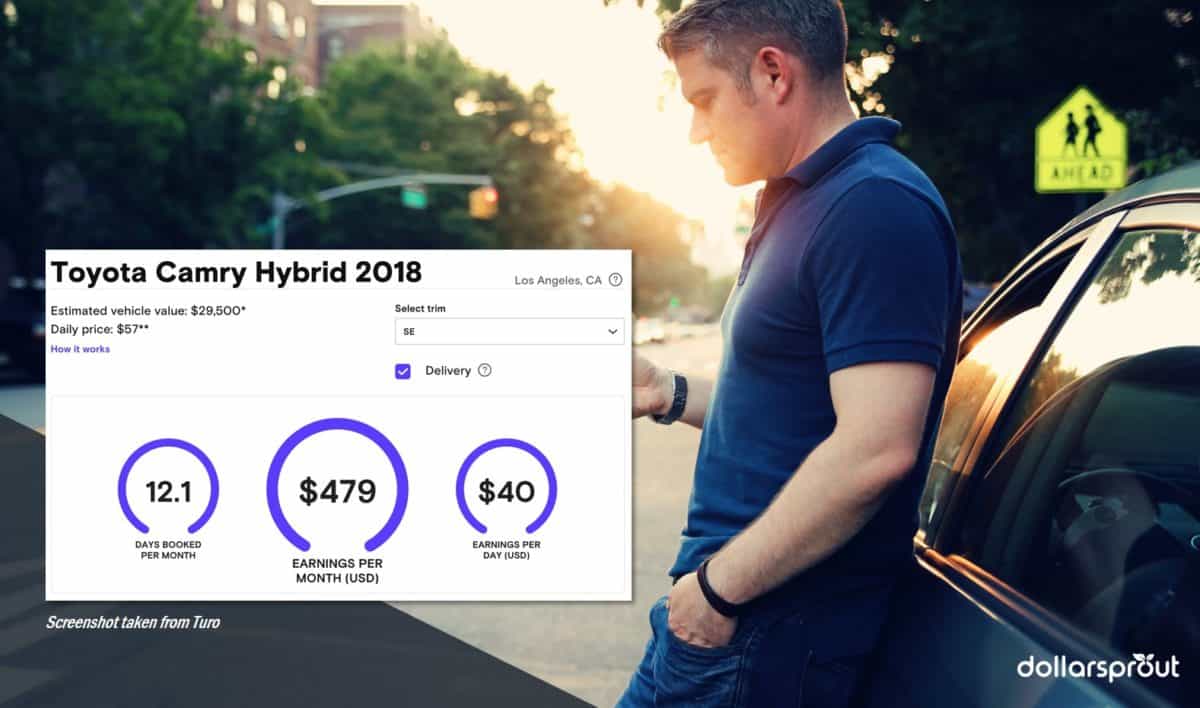 Your car must meet certain requirements before you can sign up:
No more than 130,000 miles
Clean title
Fewer than 12 years old
Not registered in New York
Not listed on any other site
If you're renting out a specialty or classic car, then it must be:
1990 model or earlier
Valued at least $85,000
Safe and in excellent mechanical condition Money Making Apps
Turo isn't available in every city, but if you live in a major city like Los Angeles or Washington, D.C. then check to see how much you could make with the app.
6. Rover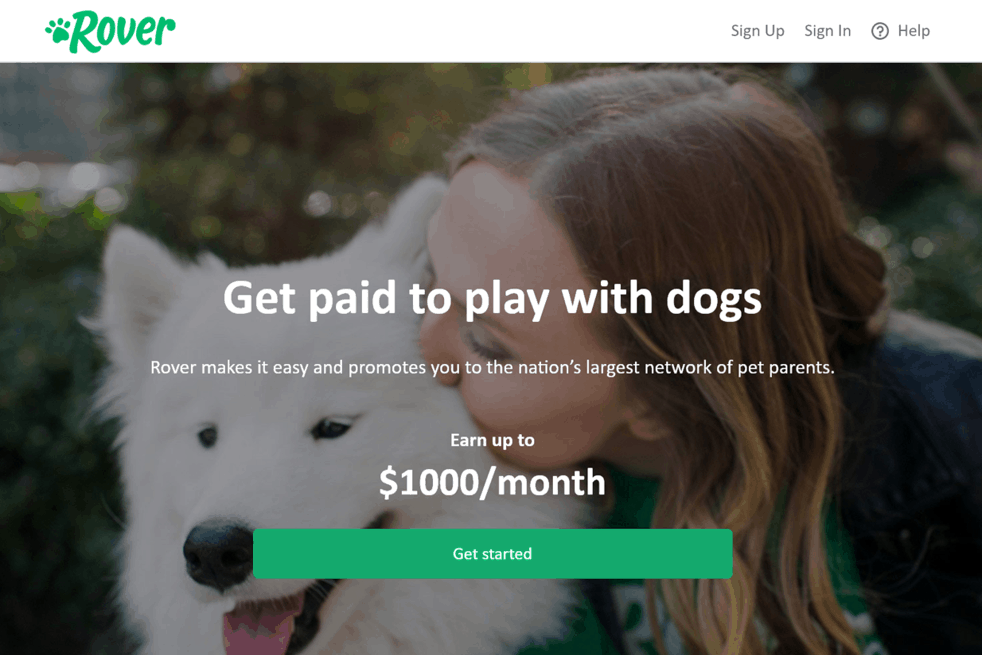 Rover is a money-making app that helps pet owners find qualified pet sitters and dog walkers to care for their animals. You can offer various services such as overnight pet boarding, dog walking, or doggy daycare. This is an especially great option if you have a work-from-home job.
The major perk? You can set your own rates. Rover collects a service fee of 20%. So if you charge $20 per walk, you'll keep $16 and Rover will take the other $4. Once your services are complete, you can redeem your earnings for free via PayPal or pay $2 to receive a check in the mail.
You'll have to pass a background check and provide references. Once approved, you can start making money fast with Rover. The platform offers 24/7 veterinary support, insurance, and you can accept as many or as few pet sitting or walking jobs as you want.
7. Instacart
Instacart is a grocery delivery service where customers order their products online and Instacart shoppers (potentially you) prepare the order for pickup or delivery. As a full-service shopper, you're an independent contractor. You'll shop for the products your customer wants and deliver them to the address.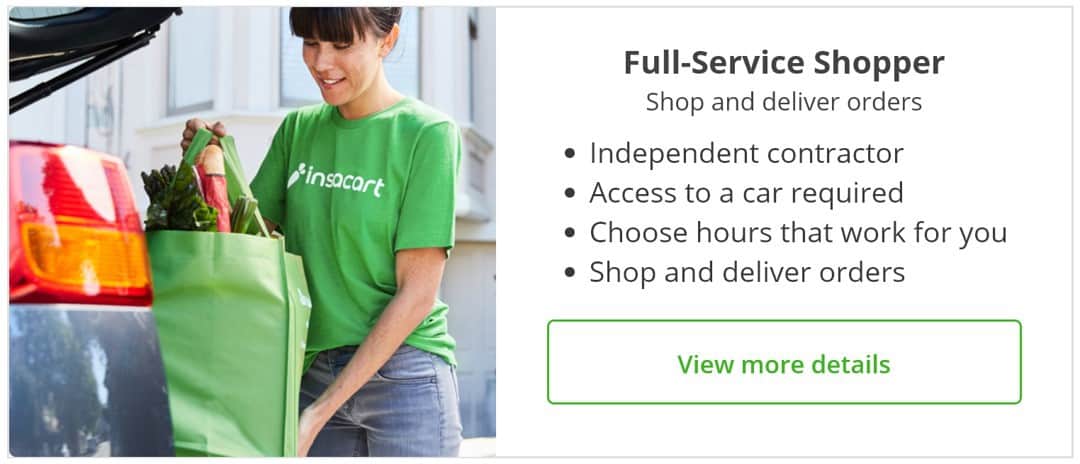 Chris Cucchiara, a DollarSprout reader and Instacart super-shopper, made over $4,500 in his first two months as a full-service shopper. He recently shared "the real secret to achieving high earnings is to be selective with the batches you pick. The key is to wait to take orders until they make you about $30 per hour. This is done by getting preferably only one order and not two or three."
If you'd rather do the shopping than the delivery portion, you can apply to be an in-store shopper. This part-time position comes with a flexible schedule and doesn't require a vehicle. You'll prepare your customer's order for them to pick up in-store.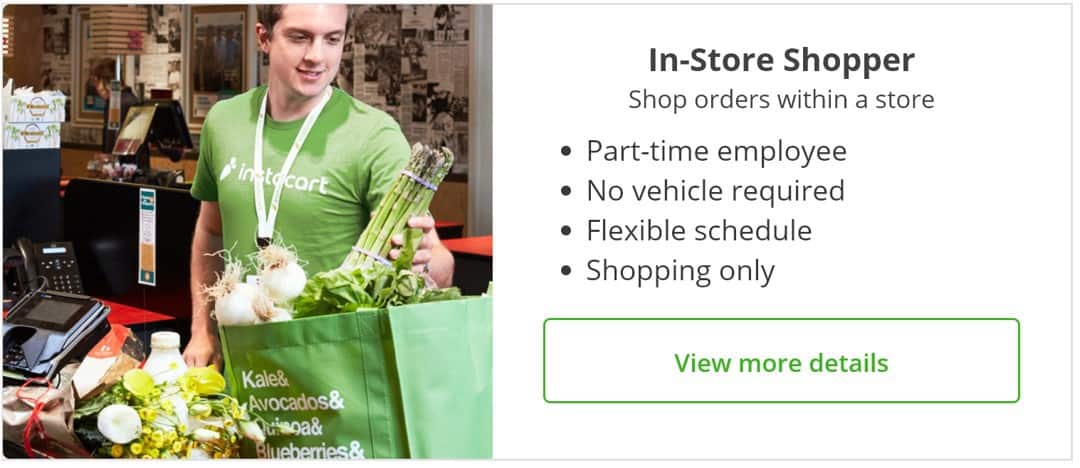 In either position, you can expect to make $10 to $15 per hour and get paid via direct deposit. However, full-service shoppers have the ability to receive tips whereas in-store shoppers do not.
You need to be 18, eligible to work in the US, have access to a car, able to lift up to 50 pounds, and have a relatively new smartphone.
8. Gigwalk
Gigwalk is one of the more unique app-based job services. It pays people to help them gather data for market research. You don't need a vehicle and you won't be making deliveries or filling out surveys. Gigwalk helps companies with a range of small tasks. Many of the gigs involve going to a local business and taking pictures of how certain products are displayed or stocked.
Users can make anywhere from $3 to $100 per gig depending on the difficulty and length. Most take as few as five minutes, but others can take a few hours.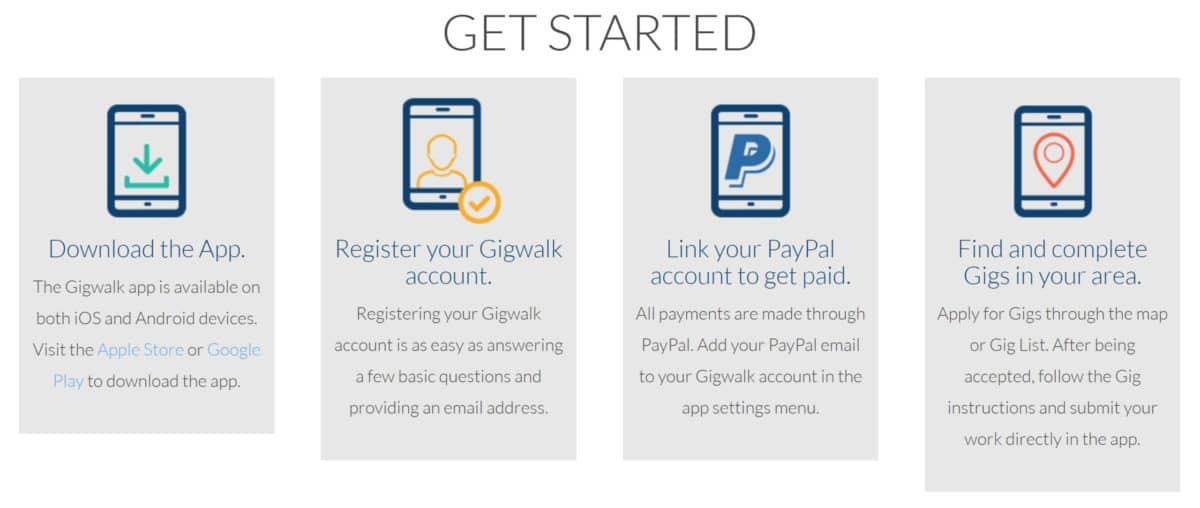 It can take a few days for your work to be approved and for you to get paid. You also have to follow the instructions carefully to make sure you understand. If you misread it, then you may not get paid, so pay close attention to all the instructions for each gig.
9. DollarSprout Rewards
As the name implies, DollarSprout Rewards — available on desktop for Chrome and Safari — is an installable browser extension that notifies users when cash back opportunities are available as they shop online.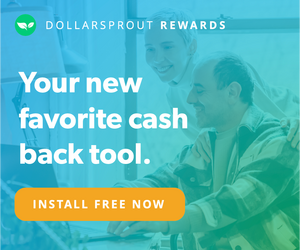 Furthermore, it automatically finds and applies working promo and coupon codes it finds across the web so double stack your earnings.
It's completely free the use, no subscription or credit card is required, and works completely automated in the background.
There's no loading offers, snapping pictures of receipts, or annoying micro tasks to earn your rewards. Just pure free cash back in your pocket at one of 15,000 popular retailers as you shop online.
We'll send you cash payouts to PayPal the following month after your balance hits $5. We only earn when you earn, so we're incentivized to find you the best deals on the web.
10. Dosh
Dosh is a smartphone app that gives you cashback every time you make a purchase at participating outlets using your linked card.
Not having to jump through hoops to earn cashback is probably the biggest perk of Dosh. For instance, I've been getting cash back from Exxon each time I fill up my gas tank and I didn't even realize it until recently. The money just gets added to my Dosh account.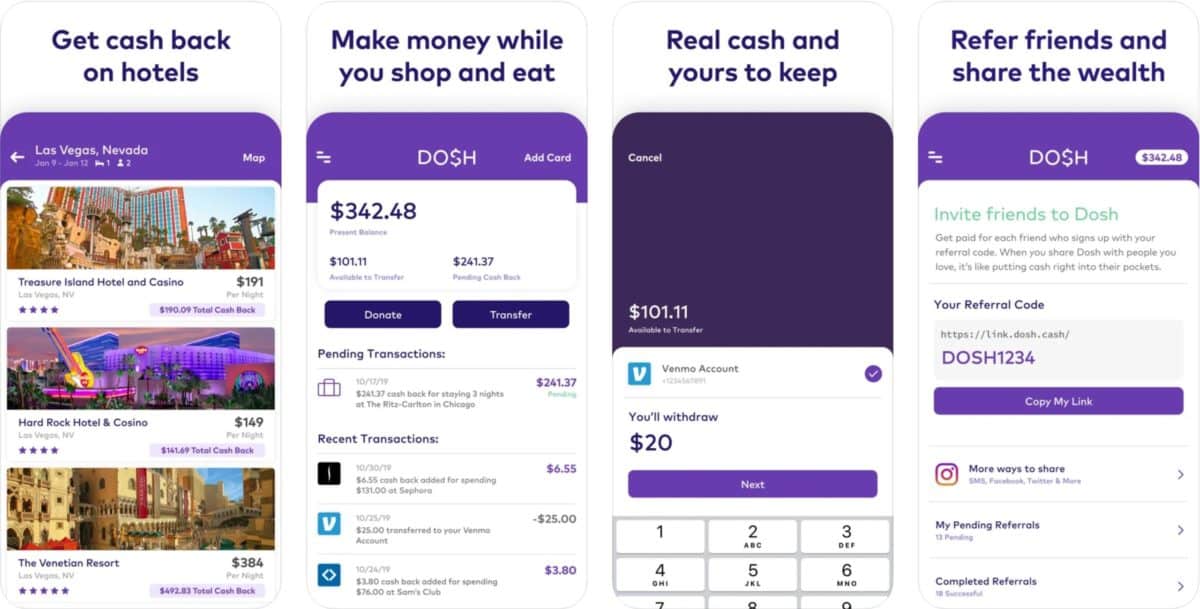 Download the app, link your credit card (the app is secure), then spend as you normally would. You can start shopping at participating merchants using your credit card and points will be added to your "Dosh Wallet" straight away.
Once your balance reaches a minimum of $25, you can cash out via direct deposit or PayPal.
Related: Dosh Review 2022: Pros, Cons, and How to Earn the Most Cash Back

11. Ibotta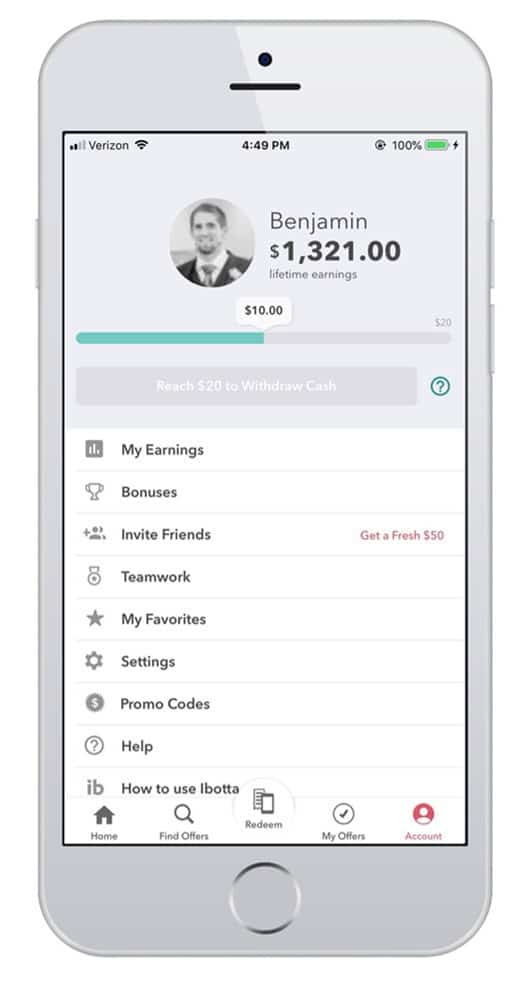 Ibotta is yet another of the money-making apps you'll see on this list that revolves around cash back shopping.
But unlike apps similar to Ibotta, the company has become immensely popular worldwide because it extends to grocery brands, warehouse clubs, and drugstore chains including Walmart, Food Lion, Kroger, Walgreens, CVS, and Sam's Club. Ibotta also works with high-end grocery stores like Whole Foods and discount ones like Aldi.
When you open the Ibotta app, you can look at your favorite stores and see what offers they have. If you see an offer you're interested in, you can select it and add it to your account. Once you're done shopping, take a photo of the receipt to get the special rebate.
It also has an affiliate program that allows users to earn even more money by inviting friends to the app.
Ibotta offers a $10 sign-up bonus for new members and will pay you $5 more for each friend you refer.
12. Capital One Shopping
Do you ever wonder if you're actually getting the best price when you're buying something? Or do you assume that you're getting the best deal if you shop on Amazon? If you're not shopping around, you could be missing out on savings.
That's where Capital One Shopping comes in. Capital One Shopping is an app or browser extension that notifies you when there's a coupon available for something you're viewing or if the same item is selling for a lower price elsewhere.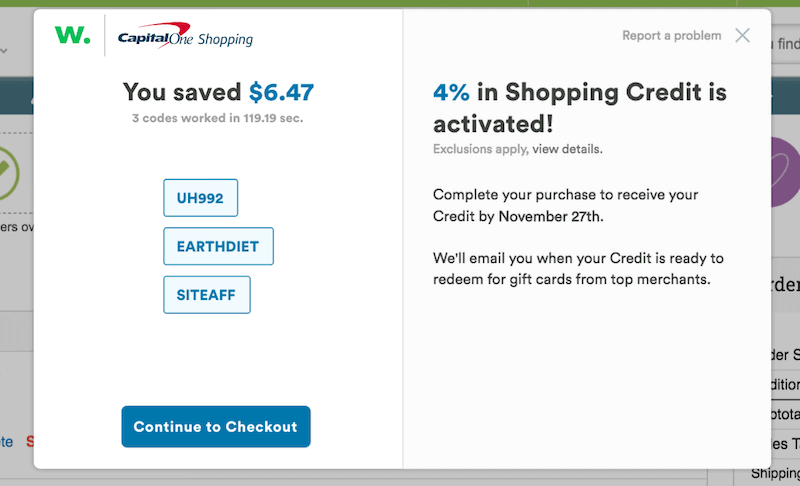 You can earn Capital One Shopping credits by shopping through partnered stores and restaurants, which you can redeem for gift cards to places like Walmart, Lowe's, and Nordstrom Rack. Capital One Shopping also includes a watchlist where it'll notify you when an item on your list drops in price.
Note: Capital One Shopping compensates us when you download the app or get the browser extension using the links provided. Money Making